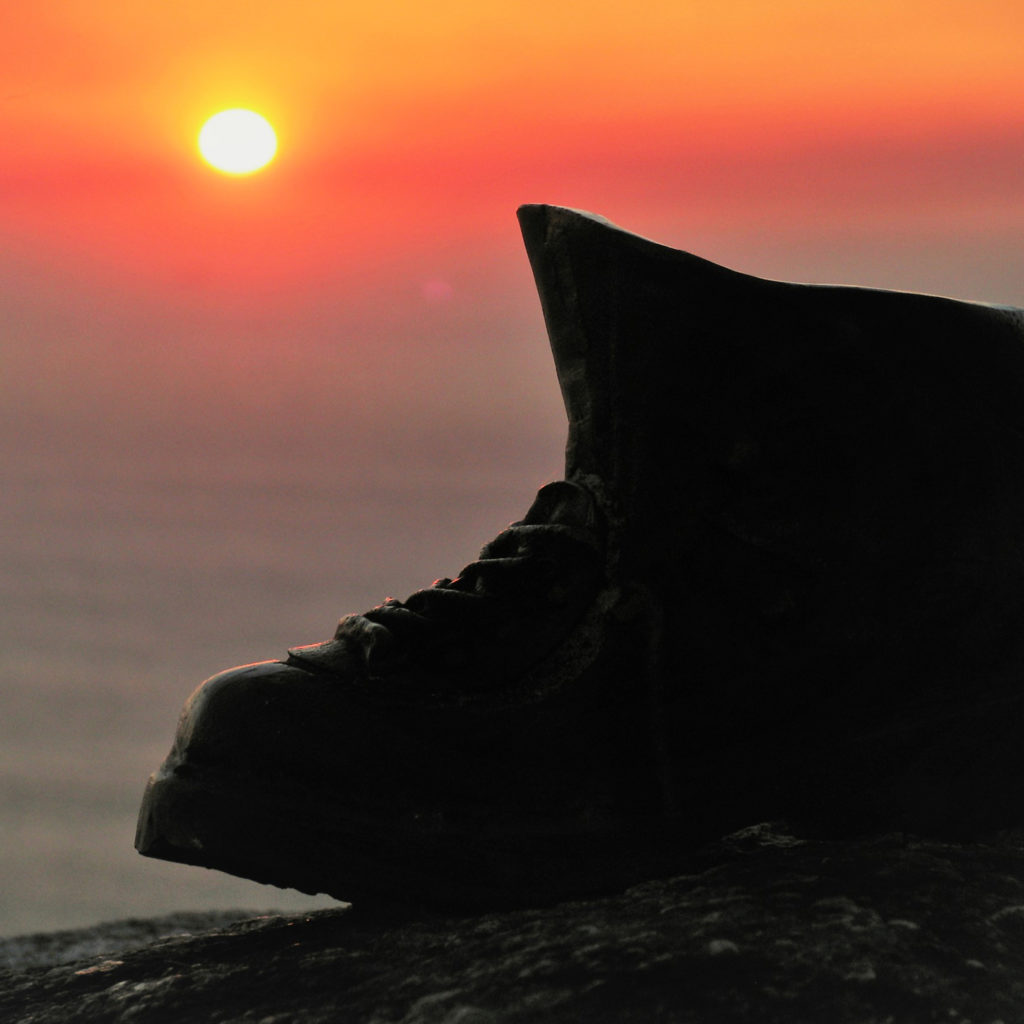 after the way
GETTING TO KNOW THE WAY FURTHER
Some of you will be stung by intellectual curiosity; once you have completed the Way, you will be ready to devour different types of information about the pilgrimage to Compostela. The range is vast. We could spend years reading news, articles and books on a huge range of subjects such as newspapers, fiction, history, art, music, law, psychology, gastronomy, and on the different itineraries. The same goes for audio-visual productions (music, documentaries, series, films, etc.) It is, of course, a way of keeping in touch with the experience, although in many cases you will think that you already know more about the Way than others can tell you.
PUBLISHING A DIARY OF MY WAY
This is not considered a bad idea. It is something that many restless pilgrims put into practice, especially on social networks or in the form of blogs. On the other hand, the need arises from the peculiarity and intensity of the experience. For many pilgrims, it is a great adventure, so much so that they value it as one of the best things they have ever done. Our point of view is that we are today very individualistic, and sometimes we let ourselves be carried away by self-centeredness.
Therefore, think about whether you are really going to contribute something original or new. It makes little sense to relate commonplace occurrences in a tiring and repetitive way (I get up, pack my bag, walk, eat, talk to other pilgrims, arrive at the hostel, tell some anecdote, sleep better or worse, and start all over again). We are sure there are already several books published in your language, so read them first.
PREPARING THE NEXT WAY
Hooked by the Way
The above is a phrase that is very common among pilgrims. Once we enter the route and are part of the breathed atmosphere and know the keys of the Way, we feel both enticed and seduced. There are many reasons for this. Many ideals, sometimes close to utopia, are lived spontaneously on the Camino, and values that have practically disappeared from society are maintained. At the same time, it is a space for finding oneself, for reflection, and, of course, is very healthy for the body and mind. It is often referred to as the 'inner journey'.
The result is clear: many people come back to do it again, and not only a second time—some return to the Way continually, whenever possible, varying the itinerary in some cases.
Preparing the next Way is exciting, and each experience will be different from the previous, even if we follow the same route.
RETURNING AS A TRAVELLER
"I have to go back so I can get to know this place better."
Pilgrims are not seeking the same things as tourists or travellers, and lack the time and energy to visit numerous monuments, towns, cities and natural spaces. Curious and culturally inclined pilgrims would like time for this purpose though.
Some pilgrims do not even have time to visit the interior of the great World Heritage monuments, such as cathedrals or monasteries, and this leaves a bad taste. Some other pilgrims do stop in the historic cities, though, especially foreigners who come from far away, because they know that it will not be easy for them to return, given the cost of the trip.
In any case, if you return to the Camino on account of these remaining goals, it is very likely that you will do so as a cultural traveller, rarely as a tourist.
KEEPING IN TOUCH WITH OTHER PILGRIMS
Of course, everyone has their own list of friends, sometimes very short, that they have made on the Camino. They can be joined by many others on social networks, as there are many active groups on the Way. These come from different countries or speak different languages; they exchange information, offer their points of view, and contribute their experience so that others can take advantage of it.
The world of the Camino is very much alive. It is enough to point out that American Pilgrims and the Camino de Santiago Forum have thousands of registered users.
JACOBEAN ASSOCIATION OR BROTHERHOOD MEMBERSHIP
This would be another step in commitment to the Way. The confraternities have a religious character, while the associations are secular, but discounting the devotional criterion of the former, their objectives are common.
Since the creation of the Societé Française des Amis de Saint-Jacques de Composelle in Paris in 1950, hundreds of deans of the Jacobean association have been born in Spain, Europe and the rest of the world, and are now present on all five continents. Many of them are listed in the register of the Xunta de Galicia government.
Look for the closest one, or the one with a style and activities in line with your interests. You may take part to relive the pilgrimage, spread the word about the Way, help other pilgrims, signpost the routes, work as a hospitality worker, etc.
PARTICIPATING IN CONTESTS ON JACOBEAN THEMES
This is another world full of possibilities, since both public bodies and the Jacobean association propose a large number of competitions every year. The most common are storytelling and photography competitions. [Enlace a Actualidad/Opiniones, Avisos]
ATTENDING FORUMS, SYMPOSIUMS, MEETINGS OR CONGRESSES ON THE ROAD
This is an option in the third phase, suitable for spirits who are not only curious and eager to learn more and more, but also participatory, wishing to keep abreast of developments in research and debate on the phenomenon of pilgrimage. These gatherings are convened well in advance so that travel and stay can be scheduled, and in different countries. Beyond the academic world, associations also tend to hold meetings of pilgrims by area. [Enlace a Actualidad/Opiniones, Avisos]
VOLUNTEERING AS A HOSPITALERO
"I want to give back to the Camino some of what it has given me."
Very often the most committed pilgrims want to give the Camino something back helping other pilgrims. Modern hospitality is founded on this gratitude: the Catalan Lourdes Lluch was a pioneer when, in 1990, she dedicated her holidays to welcoming pilgrims in a house that she had rented in Hornillos del Camino.
Since then, volunteer hospitality workers have organised themselves into groups, although there are also hostels that require them on an individual basis. Basically, you will do what others did for you in your day: keep the hostel clean and in good condition; inform those who arrive; offer help in any way you can to those who need it; maybe prepare dinner and breakfast; organise some activity or visit for the pilgrims; transmit the values of the Way, etc.
The experience of the hospitaleros, which is like being on the Camino on the other side of the barrier, is usually very satisfactory. There are more and more who do it many times. Usually they work between a week and a fortnight, but some, not having a job at the time or having retired, take charge of a particular hostel for longer periods of time.
APPLYING FOR A JOB WITH ANDANTES
This is the last way to keep in touch with the Way that we can think of. In the absence of a forum, which is always uneven and difficult to manage, we propose that you send us your writing on any subject that you consider to be of interest, and it will be published in a section entitled PILGRIMS.